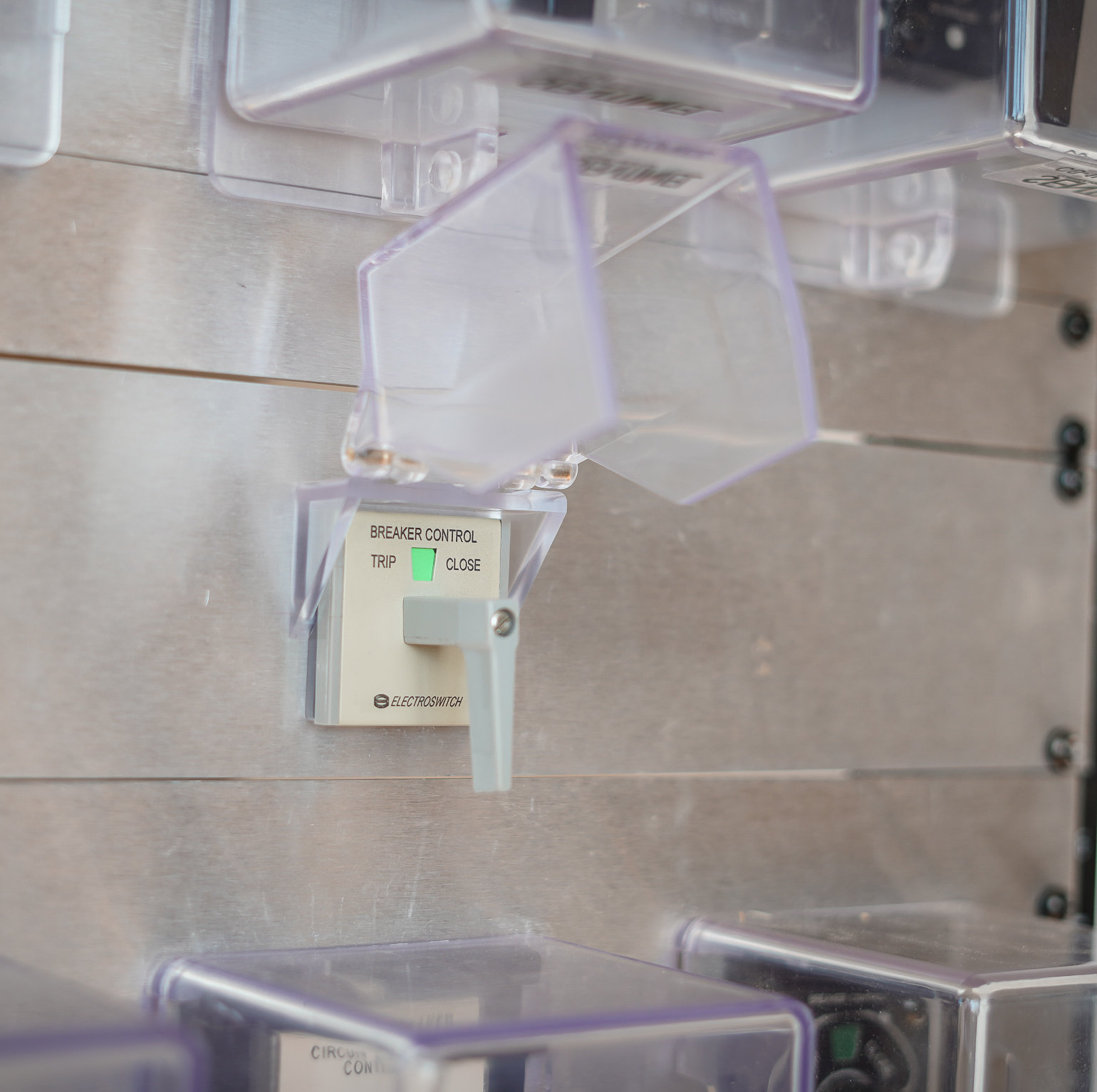 Introducing the Sentinel CS-20
A Safety Cover Specifically designed For the Series 20 Miniature Control Switch. You're in control with the Sentinel CS-20.
Improve Your Safety and Reliability by Using Our Rotary Control Switch Safety Cover.
The Sentinel CS-20 is easily added to existing rotary control switches.  Installation requires only a few minutes and there is no drilling required, no need to remove the switch from the panel and no disturbing the wiring.
Improve your safety procedures and system reliability by using our Rotary Control Switch Safety Cover.
Protect from accidental and unwanted circuit breaker operation.
Keep full 360 degrees visibility.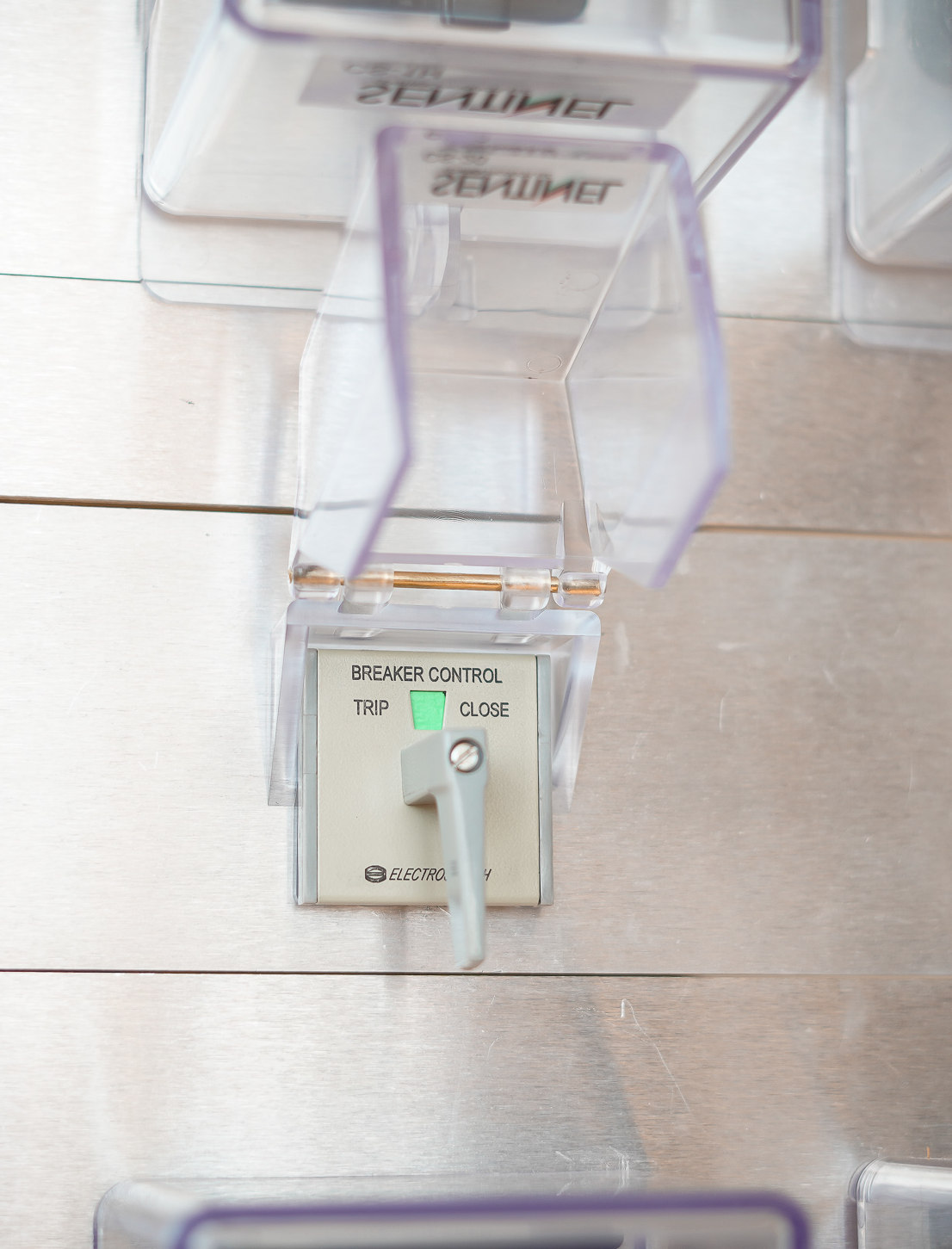 Sentinel CS-20 Installation
One-Piece Kit for Easy Installation
The Sentinel CS-20 is supplied as a one-piece kit and is mounted between the Control Switch escutcheon plate and the panel.  To install, back off the existing mounting screws far enough to slip the two mounting-base pieces under the plate and then tighten the screws once again. Longer screws are supplied if needed.
Features of the CS-20 Control Switch Cover You'll Love
Clear ABS Construction
The CS-20 is made from high-impact ABS. This allows for 180-degree viewing of the control switch position and status LEDs.
Upward Hinge Mechanism
The CS-20 has been designed to hinge upward allowing access to the control switch.  This feature allows room for indicator lights or nameplates above the switch and safety cover.
Compatibility with Two Major Switches
What can you cover with the CS-20?  The CS-20 was designed to be compataible with Electroswitch Series-20 Miniature Instrument and Control Switches. A 30mm selector switch or push button are other possibilities.
UL Listed
The CS-20 is a "UL" recognized component and can be installed by "UL 508A" panel shops. Underwriters Laboratories File 480471.

The Sentinel CS-20 Complete Kit
The Sentinel CS-20 is compatible with the following products:
| | | | |
| --- | --- | --- | --- |
| # | Brand (MFGR) | Series | Description |
| 1 | Electroswitch | 20 | Miniature Instrument and Control Switches |
| 2 | Multiple | 30mm | Industry standard 30mm |
The Sentinel CS-20 Kit Comes With:
Main Polycarbonate Switch Cover – made of 3/16" high impact clear ABS
Extra mounting screws (longer than originals) for installation
Note: Allow a minimum of ½ " above the control switch escutcheon plate to allow sufficient space for the CS-20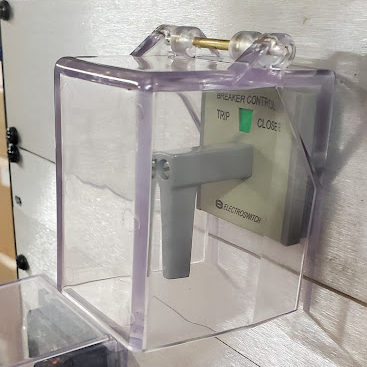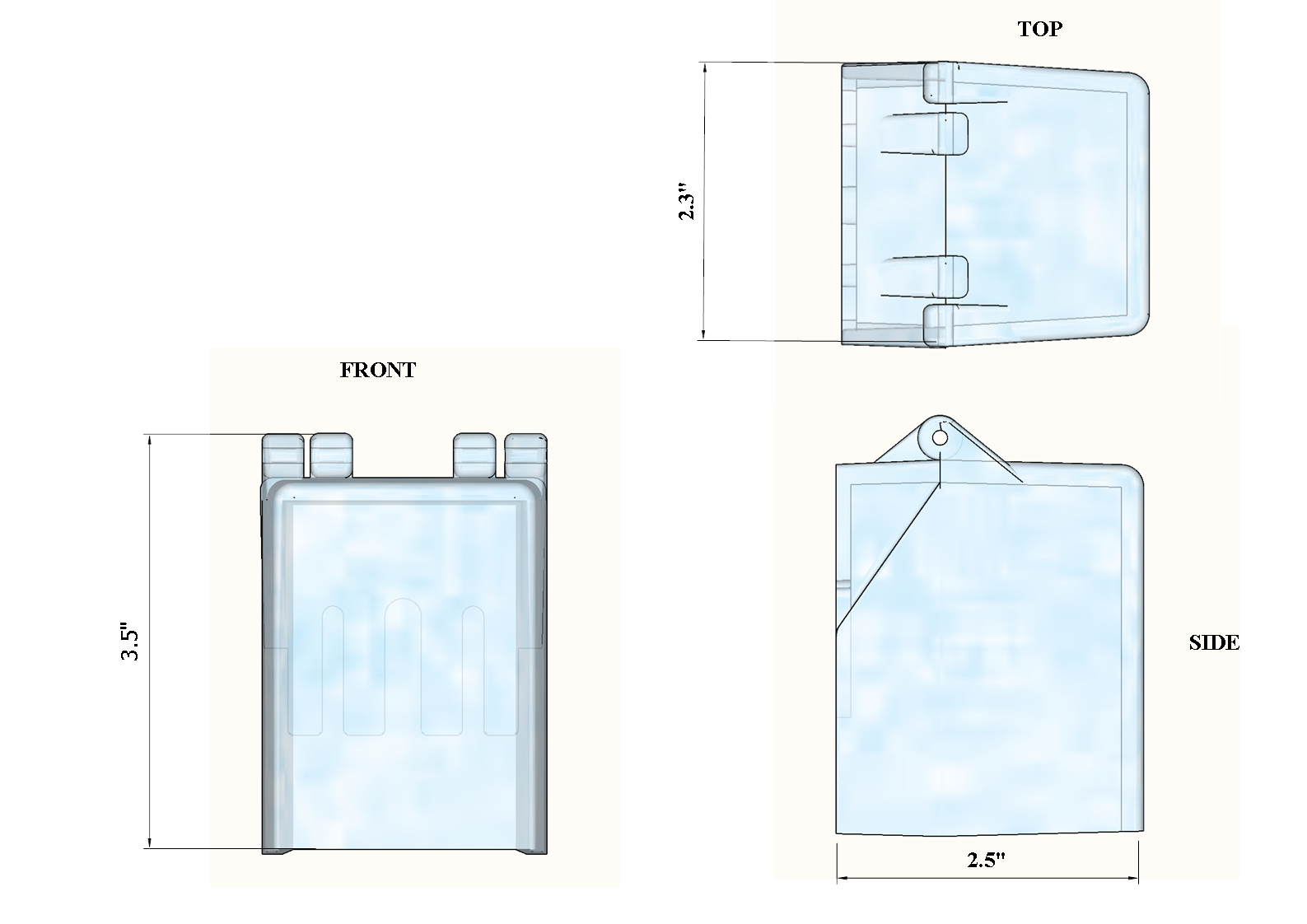 We cover our products with a one-year warranty from the date of purchase. Our warranty covers repairs due to defective products free of charge; however, our warranty does not cover parts or products damaged from abuse or improper use.  
Sentinel CS-20 Purchase Options
Improve and Streamline Your Safety Procedures with the Sentinel CS-20
Ready to experience safer facilities and greater peace of mind when working around Series-20 control switches? Get your hands on the CS-20!  Our Staff will help you double-check compatibility, see if you are eligible for quantity discounts, and walk you through every step of the ordering process.
Ready to purchase the Sentinel CS-20 in quantities under 5? Just click the "Buy Now" button below; you can choose your shipping method and adjust the quantity settings in the shopping cart.