FREQUENTLY ASKED QUESTIONS
Everything you've ever wanted to know about our panel-mounted, rotary control switch covers.  And then some!
Is it hard to install Sentinel control switch safety covers?
Nope.  In fact, there is no drilling required to install Sentinel control switch safety covers. Qualified employees can install our products in just a few minutes. Read the corresponding installation page for more details.
Is the CS-1 compatible with my control switch?
It depends.  Check out the compatibility sheet on our product page.  If you can't find the control switch you need, please consider contacting us for a custom switch cover.
What if the CS-1 gets in the way of pilot lights I have installed above my switch?
You need a minimum of ¾ of an inch between the top of the escutcheon plate and any indicating lamps or nameplates in order for the CS-1 Cover to be applied over the control switch.
Is your switch cover UL listed?
When installed correctly, the CS-1 is UL recognized component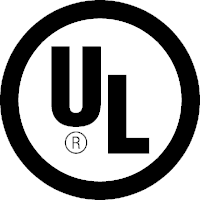 (UL File 480471) for use on electrical control panels.
What if I need a custom solution?
We've got you covered (pun intended)!  We can modify the CS-1 to fit other unique use cases and tight fitting panels. Please consider contacting us for a custom application.
What if my switches are mounted too closely together?
Give us a call to see if we can help.
Will this get in the way/involve too many steps to remove if I really need access to the control switch?
The CS-1 is easily and quickly removed from its normal position by lifting up and unlatching the top and then the bottom.  If you need an even faster option, check out our CS-1Hinge version.
The CS-1 doesn't fit with where the panel label is located What do I do???
Our CS-1 fits many applications, but there are some possibilities where it may not be the best choice.  Feel free to contact us to discuss your application.
What shipping methods do you provide and how long does it usually take?
A single CS-1  comes in a small 4"x 5"x 6" package.  It and can be shipped as quickly as overnight or via other shipping methods that you prefer.  When you check-out you will be directed to choose a shipping method.
What if my question isn't on this page?
Contacting us is easy!  Please use our contact page for complete contact details.